BATHROOM RENOVATION COST EDMONTON AND SHERWOOD PARK
Bathroom Renovation Costs in Edmonton: What to Expect
A bathroom renovation in Edmonton can cost alittle or alot depending on the bathroom design. It can be a great investment in your home, providing a high return on investment. Not only can it improve the functionality of the space, but it can also increase the value of your property.
However, the cost of a bathroom renovation can vary greatly depending on a number of factors. This article looks at the costs of bathroom renovations in Edmonton, Alberta. Envy Renovations can provide an insight into what to expect when planning a bath renovation transforming your bathroom or powder rooms
Factors that Affect Bathroom Renovation Costs
The cost of a bathroom renovation is affected by several factors. As, an example bathroom fixtures style can greatly increase average costs. These include the size of the space, materials used, complexity of the project, and level of customization. Here are some of the key factors that will influence the cost of your bathroom renovation:
Size of the space: The larger the bathroom, the more it will cost to renovate. A larger space will require more materials, more labour, and more time to complete the project.
Materials used: The materials you choose for your bathroom renovation will have a significant impact on the overall cost. High-end materials, such as marble or granite, will cost more than standard materials, such as ceramic tile or vinyl flooring.
The complexity of the project affects the cost. If you are moving plumbing or electrical fixtures, or making structural changes to the space, the project will be more complex. Consequently, it will be more expensive.
Level of customization: The more customized your renovation, the more it will cost. For example, if you want a custom-built vanity or shower enclosure, this will increase the overall cost of the project.
Bathroom Renovation Costs in Edmonton
The cost of a bathroom renovation in Edmonton can vary a lot. It depends on the size of the project and other factors. However, on average, you can expect to pay between $10,000 and $20,000 for a mid-range bathroom renovation in Edmonton.
This would include replacing fixtures, installing new flooring and tile, and updating the vanity and other cabinetry.The cost of more extensive renovations can be much higher. If you want high-end materials or customization, it will be even more expensive.
For example, if you want to add a new bathtub or shower, the cost could increase significantly. If you want to install a heated floor or high-end lighting fixtures, this will increase the overall cost. These features can add to the price of a renovation.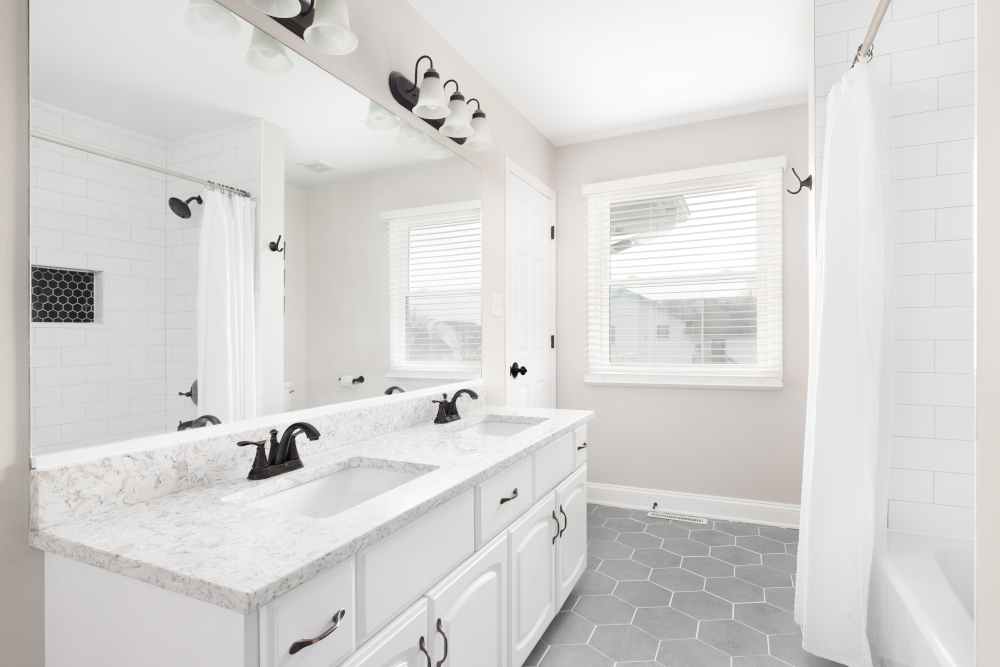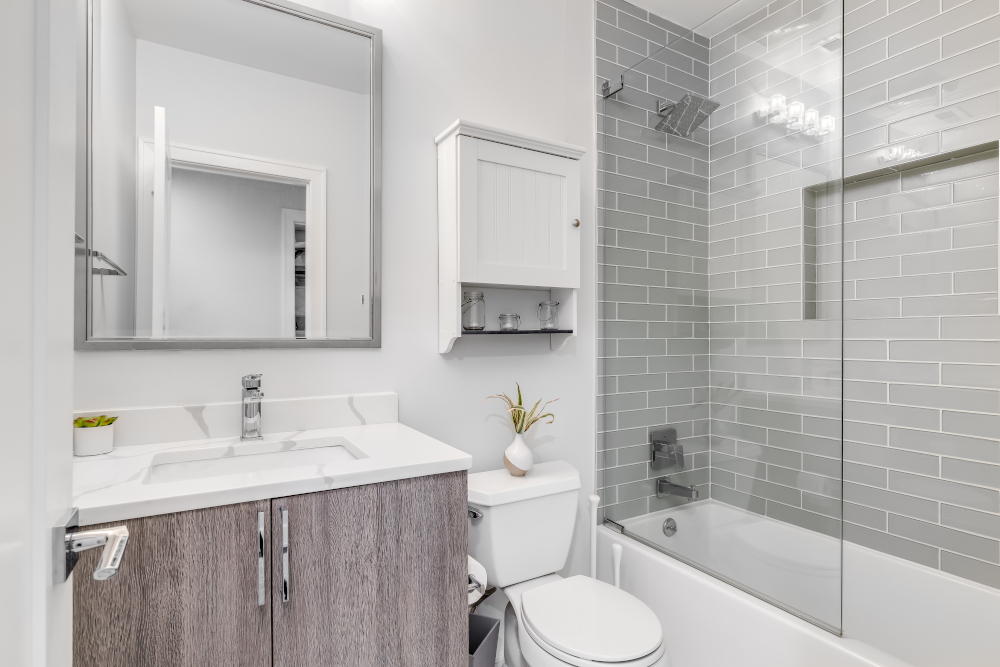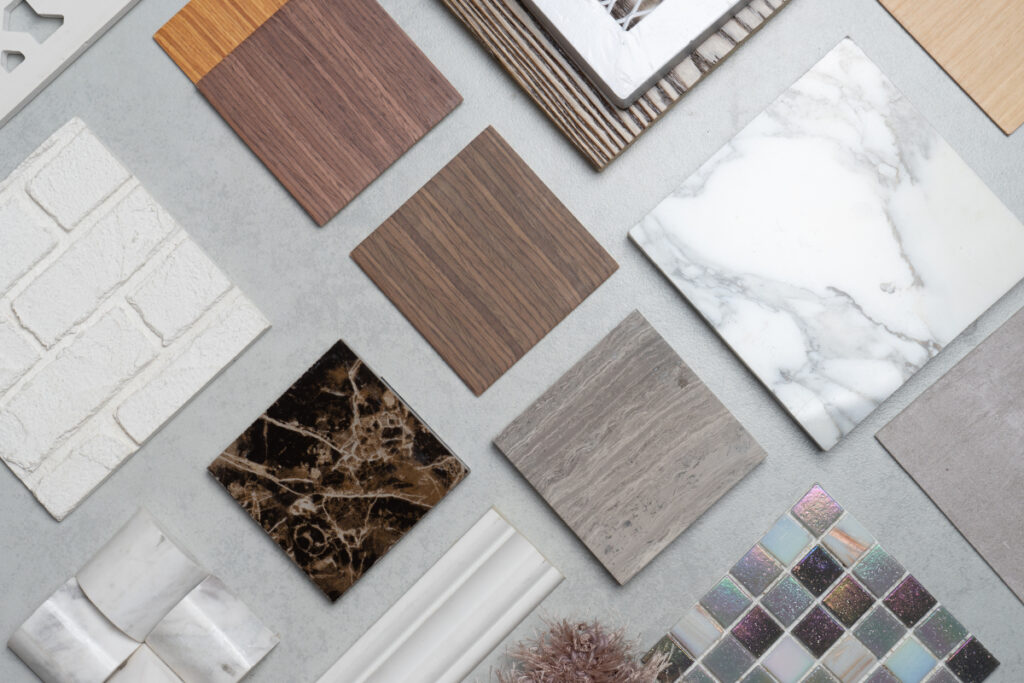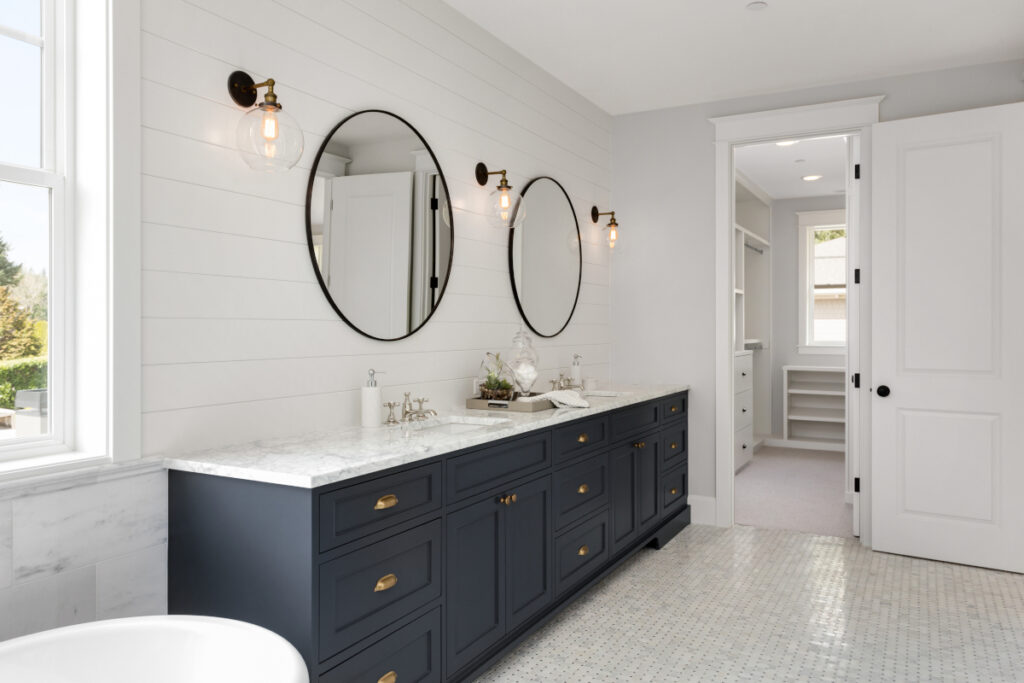 Envy Renovations Ltd: Your Edmonton Bathroom Renovation Experts
It is essential to work with a reliable and experienced contractor when planning a bathroom renovation in Edmonton. This will help you understand the process and make sure the project is finished on time and within budget. Envy Renovations Ltd. is a top-rated renovation company in Edmonton that specializes in bathroom renovations.
At Envy Renovations Ltd., we take pride in our workmanship and attention to detail. We collaborate with our clients to comprehend their goals and vision for their bathroom renovation. We only use superior materials and products to achieve a stunning, enduring outcome.
In terms of cost, we offer transparent and competitive pricing for all of our bathroom renovation projects. We provide detailed estimates that outline the cost of materials, labour, and any other expenses associated with the project. We also work closely with our clients to stay within their budget and help them make smart choices about where to invest their renovation dollars.
Conclusion
A bathroom renovation is a big investment. However, it has many benefits. It can improve the functionality of the bathroom, as well as increase the value of the home.
If you are considering a bathroom renovation in Edmonton, it's important to understand the factors that can impact the cost of the project. Contact us today and book a free quote on your project.